Let me start by saying that being a makeup artist is a career unlike any other. Five years ago it took me from Slovenia to Barcelona, Spain.
My love for makeup started in my childhood, but it took me lots of years to realize what my life dream project is. Just until my heart said: 'I'm a makeup artist!'.
A great perk of this job is meeting people, listening to their stories and I just love using my makeup creative skills to help them look stunning. And that means: empowered!
I'm aware that the client sitting in my makeup chair is probably wondering: 'How will I look like, after my makeup is done?'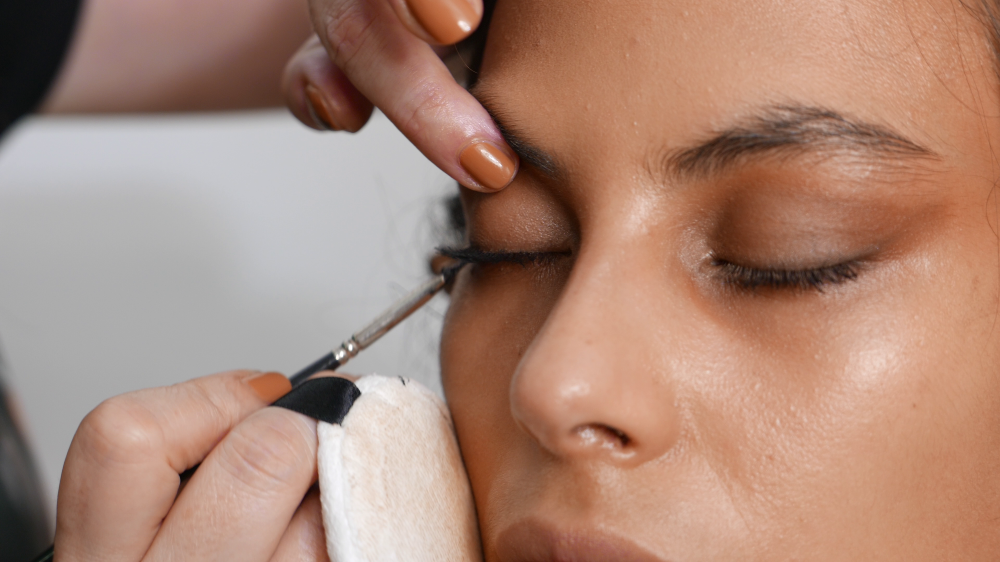 I understand that and I like that she is wondering, because that means she knows how important the personal image is to achieve her goals and wellbeing. I always put myself into my client's shoes and firstly I want to listen about her wishes and needs, so only later I can give her my advice.
For me it's important, that before I start doing her makeup, I explain to each client, the following:
– my makeup brushes, working pallet and spatula are clean and disinfected,
– when applying makeup on lashes, brows and lips, I'm using disposable wands,
– no double dipping into the products,
– I'm wearing protective mask and glasses, because safety is first,
– every time when I take a product from my kit and go back to the client's face, I disinfect my hands,
– my kit is clean and sanitized.
But mostly I'm making sure that each client is feeling comfortable with me while I'm doing her makeup, since I'm entering their personal space and that is the most important. Discretion is my number one priority.
I love makeup and doing makeup, and most of all I love making you happy and empowered through makeup. Because, I love helping women (also men, of course) become the prettiest and most confident version of themselves.
Zana, a professional makeup artist in Barcelona.